Household appliances
Stove, Refrigerator, Freezer, Air conditioner, Washing, Fan, Small appliances.
Electrical
Equipment, Electrical protection, Trunking, Batteries, Cables and accessories, Electric reel, Site box.



All plumbing
WC, Faucets, Fittings, Pipe, Water heater.


Protective Workwear
Head protection, Foot protection, Hand protection, Body protection, Fall protection.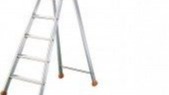 Ladders
Step, Ladder, Elevator.



Door locks
Cylinder, Padlocks, Key cabinets, Hardware.



Garden & lawn
Hand tools, Portable tools, Road equipment, Watering, Clamp.




Site equipment
Signage, Construction equipment, Concrete mixer, Wheelbarrow, Cutting materials, Generator, Pump.

Screws / fixings
Adhesive, Gluing, Sealing, Light / heavy fixing, Stapling, Nailing, Screws.
Maintenance
Industrial maintenance, Surface treatment, Painting, Lubrication, Steel cutting tool, Hole saw, Abrasive.
Factory equipment
Wood / steel machine tool, Painting, Lubrication, Welding, Vacuum cleaner, Compressed air.

Power tools
Impact screwing, Drilling and screwing on battery, Percussion drilling, Dowelling perforation, Chiselling, Grinding.

Hand tools
Storage, Hand tools, Screwing, Pliers, Tightening, Metrology, Layout tool, Layout, Sawing, Cutting.
Safety equipment
Signage, Rescue, Maintenance, Wiping, Collection, Communication.
Lifting equipment
Lifting, Traction, Lifting accessories, Lashing, Handling, Lifting loads, Hand trucks and trolleys.


Lighting
Bulb, Ceiling, Wall lamp, Desk lamp, Torch ...